Holistic Dentistry
Holistic dentistry takes an approach to dental care that examines the relationship between your oral health and the rest of your body. Some components of of this includes preventive care and dental hygiene visits at our Bowmanville dental office. We also use dental techniques that minimize exposure to materials that may have a negative impact on your health. This includes using precautions such as a dental dam for removal of mercury containing (amalgam) fillings to minimize mercury vapour release, metal free fillings and crowns to ensure no corrosion or leakage byproducts are introduced into our body.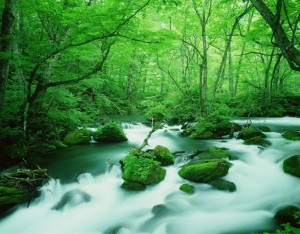 Some of our services include:
1. Ceramic & titanium dental implants.
We are one of the few practices in North America offering the CeraRoot ceramic/zirconia dental implants system. This is a metal free ceramic alternative for tooth replacement. Dr. Bishara and Dr. Margolian have a combined 30 years of dental implant experience.
2. Ceramic crowns in one visit using E4D digital technology.
Our practice uses the iTero digital impression system in combination with a CAD/CAM(computer aided design) milling machine(E4D) to design crowns, inlays, onlays and veneers in one day. This means no messy goop from impression materials, no temporary crown and no need to return for a second visit requiring another injection.
3. Low dose radiation digital x-rays.
Low dose radiation digital x-rays reduce radiation 90% from film x-rays. There are several advantages in using digital technology as we can now take an x-ray, view it within seconds, manipulate it, and even have the option of sharing it electronically Measurements are also made on digital x-ray images to accurately plan for dental implant surgery.
4. Safe removal of silver amalgam(mercury fillings).
During the removal of process of an existing silver filling, a protective cover called a rubber dam is placed around the teeth to prevent particles from entering into the mouth.
5. Magnification for precise treatment.
Our office has a dental operating microscope able to enhance the field of vision by up to 20 times in procedures that require a high precision. We also use dental loupes(magnifiers) for every procedure that we perform.
6. We use biocompatible dental materials.
Our office uses filling and ceramic materials tested to be biocompatible, bio-inert and BPA free. Some patients with autoimmune or hypersensitivities in the past may choose to have testing such as the MELISA test. All of our crowns and milled work is zirconium oxide based which is bio-inert. In the past, the standard of care was a porcelain crown with a metal alloy core which can be susceptible to corrosion or leakage over time.
Back